BAUHAUS BOWTIES
Fibers Studio, Spring 2016: Designed and print collection derived from the Bauhaus movement of art, architecture, graphic design, weavings, furniture, and appliances. Constructed different silhouettes to enhance the design along with adjustable and reversible capabilities.
Adobe Illustrator
Sewing machine
Adjustable bowtie hardware and buttons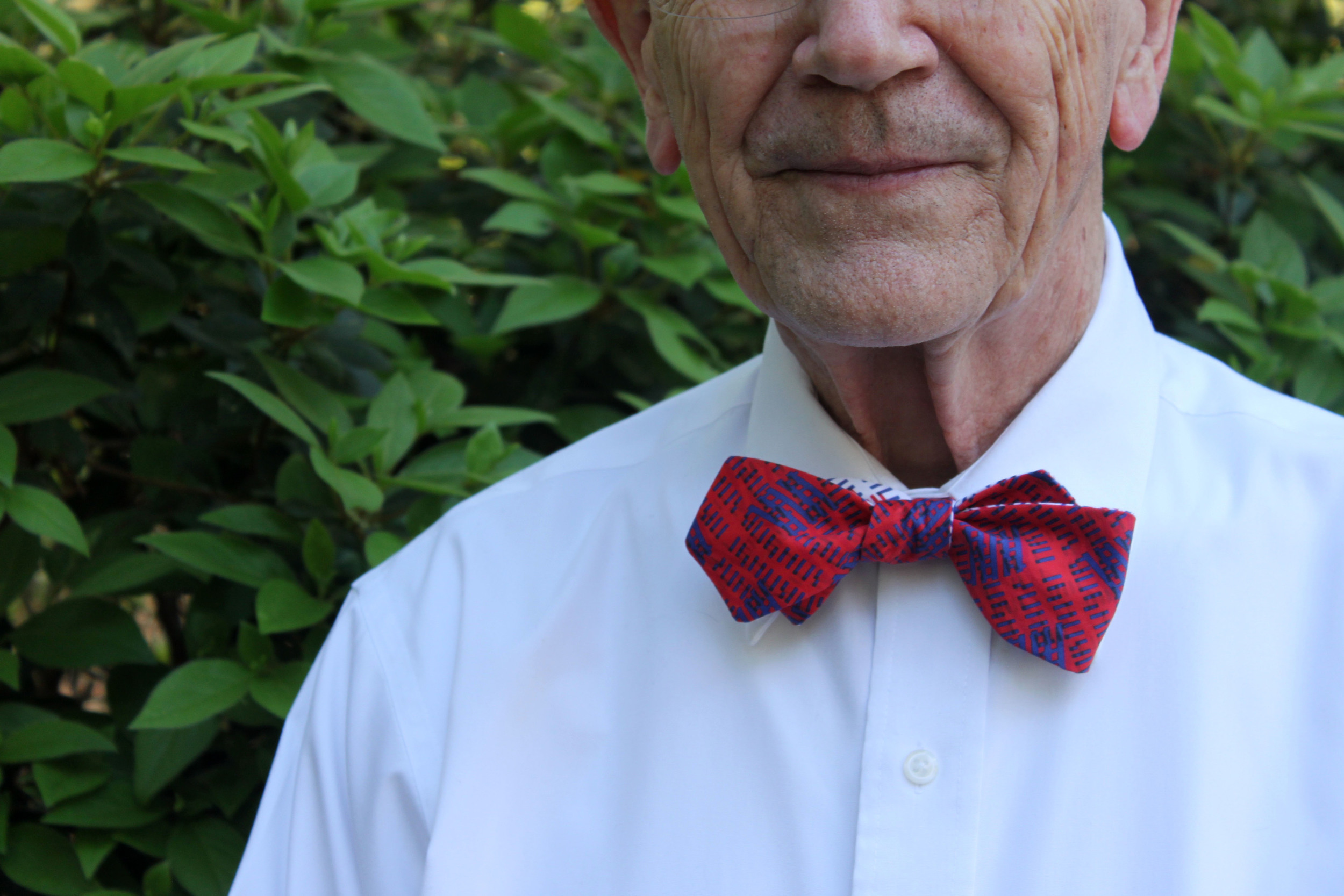 THE "SUTTON" BAG
Intermediate Studio, Spring 2015: Designed a bag for the specific demographic of a young, budding-professional. The user manifested itself when I attended a school-wide career fair and I had to take my book bag in order to transport my portfolio, laptop, and writing materials. Since a book bag is associated with youth and "school aged" individuals, I felt very unprofessional and found myself wanting to prove my maturity. From this came the "Sutton" bag; a professional alternative for the young student or graduate on the go.
Dimensions: Large enough for a 15" laptop among other professional necessities
Color: Neutral palate using classic business colors such as navy, khaki, and gray
Texture: Canvas and denim for lasting durability and clean lines
Design: Outer pockets, inner organization pockets, key hook, shoulder pad, adjustable strap, magnetic closing fixtures, reinforced structure for strength
Along with designing and constructing the bag itself, I also screen printed the the interior lining of the bag as well as the pockets and opening flap. The design for the pattern needed to be sleek and sophisticated but add some personality to an otherwise conservative bag. The geometric pattern was designed on Adobe Illustrator and then screen printed using acrylic paint. By overlaying light and dark gray diagonals I was able to achieve a dynamic and classic design.
Outdoor Canvas
Denim
Zipper
Gold Metal Fixtures
Acrylic Paint